Vanpool is an excellent option for larger groups looking to share the ride. If your employer offers pre-tax commuter benefits, you can take advantage of that for vanpool. Vanpooling also reduces the number of vehicles on the road, improving overall air quality.
Are you looking for a vanpool match? Go Bloomington is here to help. Register now to make a request from Enterprise Commute if you want to lease a new van and share the cost equally!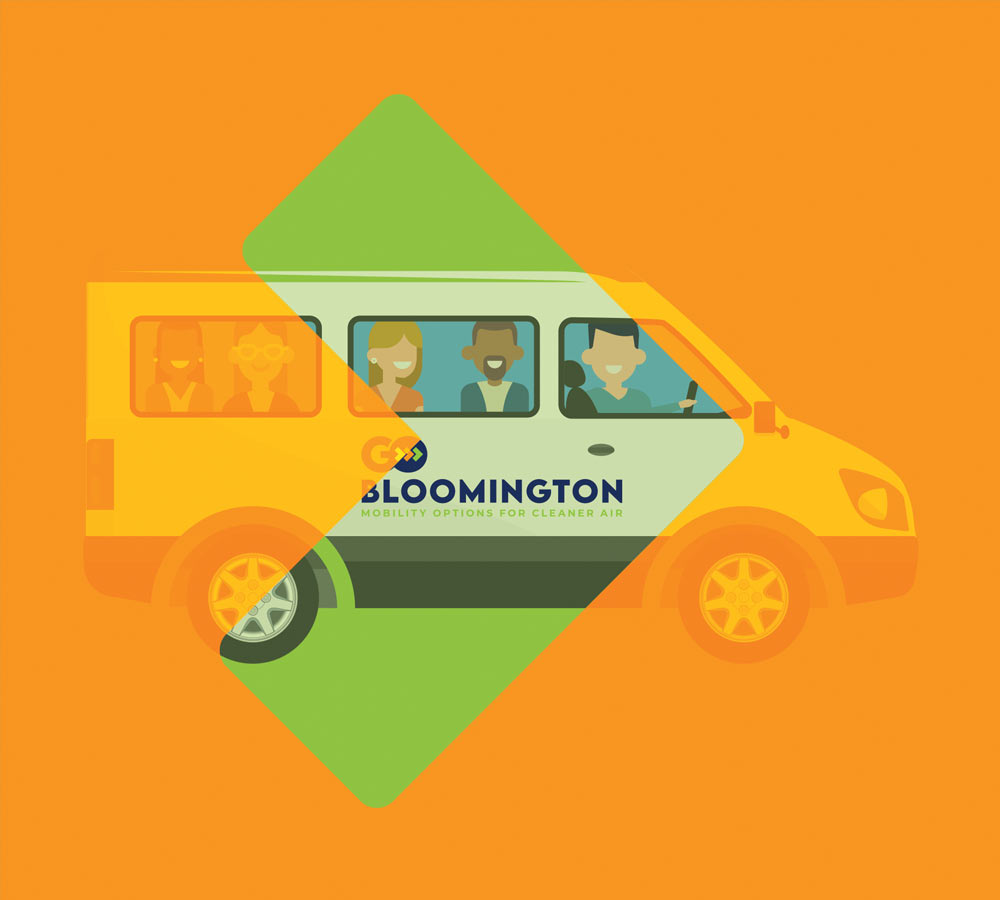 Register with Go Bloomington today and enjoy a smarter commute tomorrow.